Insight Timer Resources
About Insight Timer
Insight Timer App can be downloaded here: http://bit.ly/hjmeditate
Meditations from Michael Mervosh are available now on the Insight Timer Meditation App! Insight Timer is a free meditation app for your phone or tablet, with practices, talks, and music from many teachers and musicians around the world. Look for the Hero's Journey teacher profile, as we continue to update our offerings. http://bit.ly/hjmeditate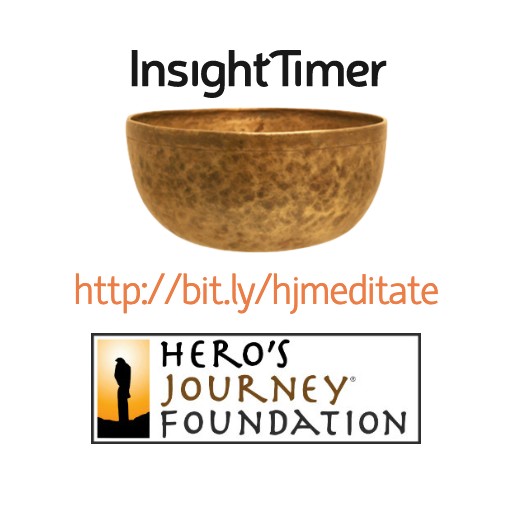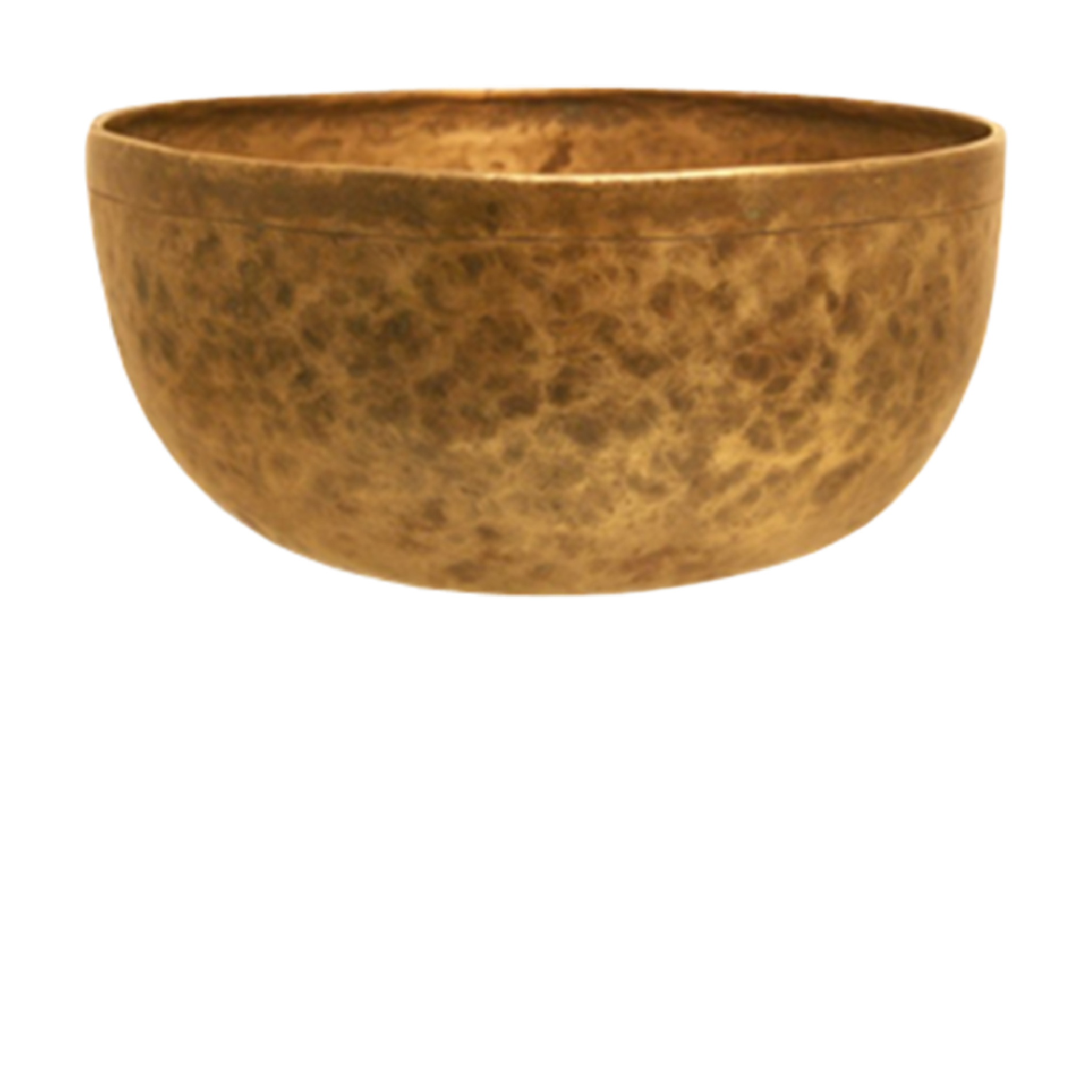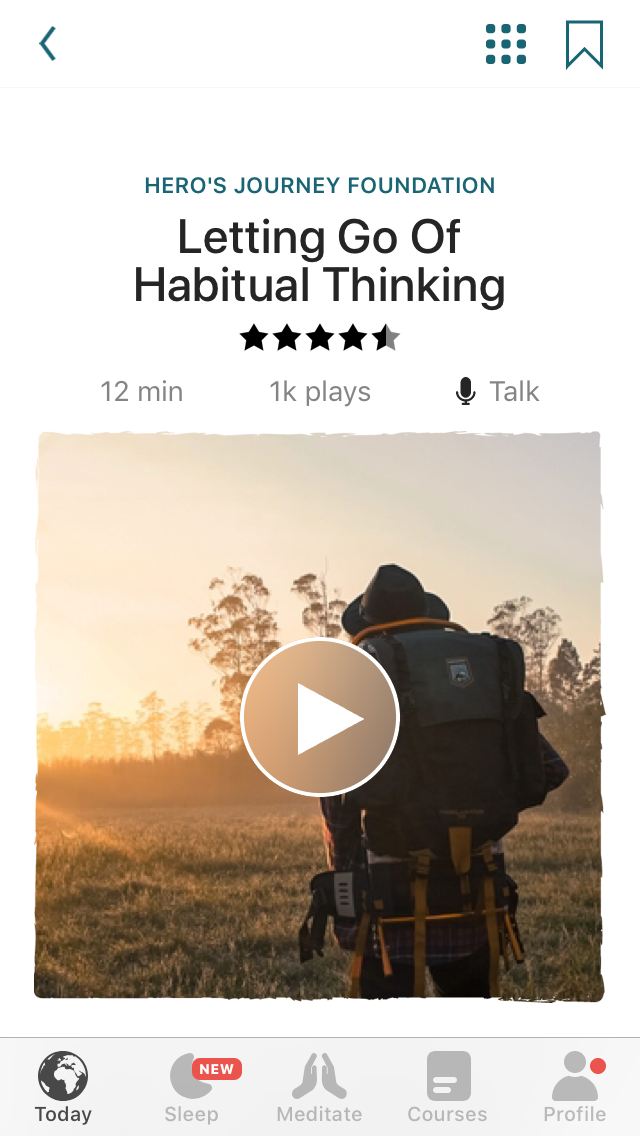 Letting Go Of Habitual Thinking
A brief talk by Michael Mervosh about letting go of habitual thinking and learning to resonate deeply with reality. Our habitual thinking is comforting, but Michael encourages us to get into an exchange with the world around us through a receptive and resonating body. Ask this question: what is the world asking of me today? And then call yourself into being.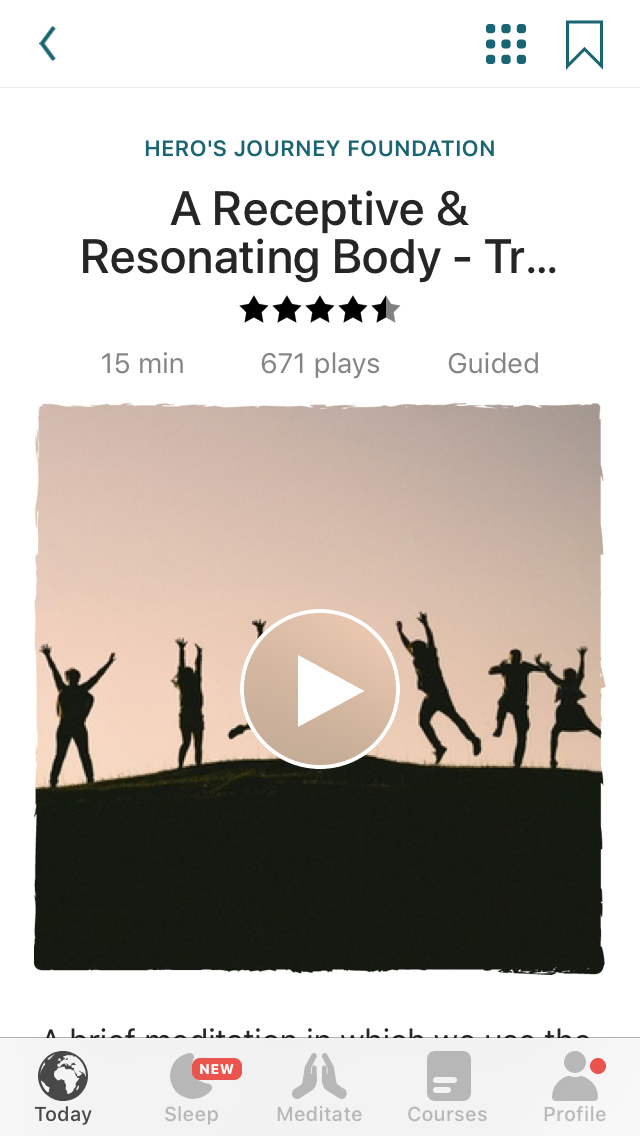 A Receptive & Resonating Body- Transform Habitual Thinking
A brief meditation in which we use the breath as a foundation for moving our being into alignment with what is. A receptive body is the foundation for healthy interactions with the world around us. Michael Mervosh shows us a simple tool for moving out of habitual thinking into a more resonant relationship with life. 
Ego Surrender and Healing
A guided meditation to support the practice of surrendering and opening to healing. Letting go of the ego, into soul consciousness; surrendering of MY will, and aligning with the soul's calling and purpose.
Healthy Spine: Healing and Restoring
This is a soothing guided practice to support spine health and healing. It can be used during bodywork, massage or on your own. A body scan and calming music, helps you relax and establish trust in your own body's healing process.
STATE OF THE UNION (from Chris K) https://docs.google.com/document/d/1T4zCYPMP8lyn5tikFoKZt50imJ45fcujYnpUIjs3N8I/edit?ts=5cd33f26
Current meditations:
Letting go of Habitual Thinking – rated 4.6*, 1370 plays, 92% positive feedback.  People want a series on this. Complaints are about an abprut ending. Reviewers appreciated Michael repeating what he said.  Appreciated the idea of replacing thoughts with sensation.
A receptive and resonating body – rated 4.7*, 816 plays, 93% positive feedback.   Bell in the middle confused people. People enjoyed speaking their name out loud, empowering.  Positive comments on soothing voice. Grounding. People appreciated the poem. Complaints "too much talking, need more spaces".
Ego surrender and healing – rated 4.3*, 87% positive feedback.  Not much detail in reviews.
Healthy Spine: Healing and Restoring. – rated 5.0, 122 plays. 13 reviews, 100% positive feedback
"Would love to do this more often" " I endjoyed the journey of traveling wihin my body" "BEautiful healing work"
Pending meditations:
Healthy Spine.
SOME INSIGHTS INTO INSIGHT TIMER
Sample popular meditations:
<5 minutes
1 minute meditation with Quartz Crystal Bowls – 934,000 plays, rating 4.5*
Five minutes of self compassion – 470,000 plays, rating 4.4*
<10 minutes
"Simply Being – Relaxation and presence" – basic Vipassana.  1.4m plays, 4.4*
Morning meditation – 879,000 plays, guided visualization plus one minute of music, 4.5*
Rise and Shine – 402,000 plays, starting the day on the right foot – 4.6*
<15 minutes
Morning meditation with music, 3,100,000 plays, morning meditation with affirmations, 10 minutes, 4.7*
Morning ritual, 1,800,000 plays, start your day feeling grounded, infuse with gratitude, 10 minutes
<20 minutes
Breathing into sleep, relax into sleep, bone deep sleep, etc,. – between 1mm and 4mm plays each.  Lots of sleep meditations, 4.6* usual.
Most popular non-sleep meditation: "Vipassana (Basic) Meditation" by Tara Brach, 15 minutes, 1m plays.
Decrease anxiety and Increase Peace
Loving This Life Metta
Nothing Here But You
Surrender to The Silence Within
Mountain Meditation
<30 minutes
Many sleep meditations still.  Non-sleep includes:
"Mindfulness for releasing anxiety" – 4.7*, 2.2m plays
Law of Attraction and Abundance – 4.7*, 1.2m plays
Developing Lovingkindness, 4.7* 579K plays
I am here
>30 minutes – virtually ALL are sleep.
CONCLUSIONS/SUGGESTIONS FOR HERO'S JOURNEY
1)    Use simple names with a goal – people are surfing the list with a "goal" in mind
2)    The highest played meditations are ones that become a daily practice.
Ideas for meditations:
Kundalini series with intent to get one that people use daily:
Energizing Kundalini (Basic) – 10 minutes
Morning Kundalini – 15 minutes
Kundalini Breath – 10 minutes
A note on courses: even the most popular courses have at most 3000-5000 attendees.  The numbers are good on this but if we want maximum exposure this is likely not the path. If we want income, this is a good path.
Ideas for courses:
10 days to awaken your energy body (Kundalini)
Awakening to your unique life (instead of awakening the hero? Again, accessible language)
WHAT TO ASK OF OUR COMMUNITY       
Suggest that each person pick 10 individuals who are close to the community and email them with a request to:
1)    Download insight timer if they haven't already
2)    Follow the Hero's Journey page
insig.ht/herosjourney
3)    Give 5* ratings to our meditations:
AND, ask them to share these links to 3 friends who might be interested, OR preferably via Facebook, or both.
I would ask in a broader email for people to Follow us, and give us 5* ratings on the three meditations.